Before start the process of fill in acrylic nails we should know what are the reason of behind of this. Actually when we do enhancement of natural nails using artificial nails or press on nails. The fake nails move forward time by time as natural nails grow. So a small gap is created between the cuticle and acrylic nail. Mostly acrylic nails can last up to three or four weeks before they need a fill.
There are multiple steps that you should follow:
File the nails
Use lint free pad wipes and nail primer
Fill acrylic nails again
Use Gel Polish and Top Coat
Step 1: File the Nails
When you start to fill acrylic nails, use Carbide Bit to take off gel polish and also remove cuticles with cuticle remover. But be careful, do not use it on your natural nail plate. First, remove the colour from an acrylic nail on every finger.
Change the bit and use Arbor Band or you can also use a nail file. Now prep the acrylic nail and natural nail and take up any lifted surface near the cuticle. For this, use bit's corner to buff the difference.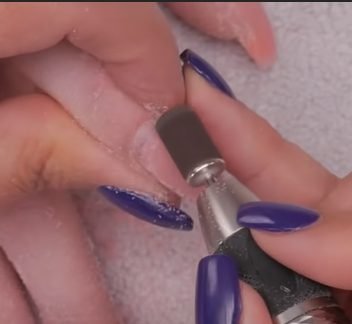 Step 2: Use Lint Free Wipes and Nail Primer
Take some alcohol on lint free pad wipes or you can apply on nails directly and wipe the nails properly. Now apply nail primer on cuticle. I recommend to use OPI brand.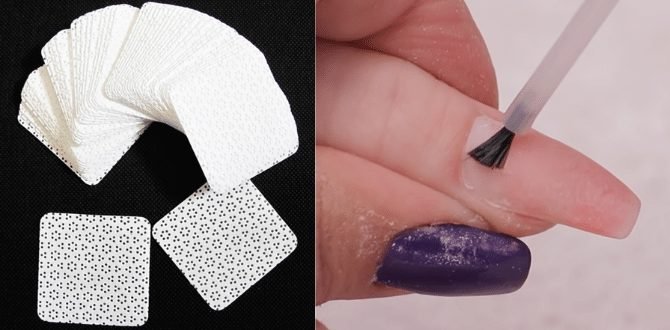 Step 3: Fill Acrylic Nails Again
Always use oval-8 brush to fill nails and dip into liquid. Then take some powder and put in near the cuticle. Try to flatten it down by pressing the cornor of brush and pulling the excess off the end of nail.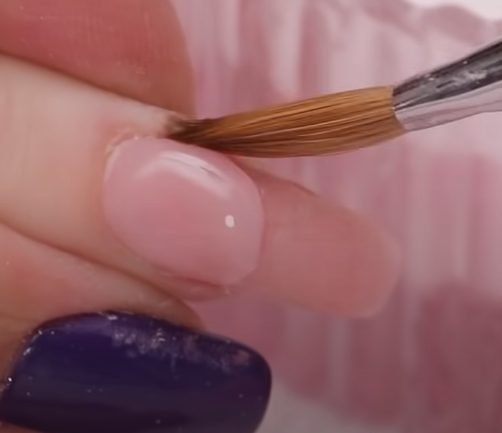 Use Gel Polish and Top Coat
Apply thin layer of gel polish and nuke it in UV LED Light for 30 seconds to get a nice solid look. After drying, use top coat for better look.