A base coat can by use as a top coat, and a top coat can also be utilize as a base coat. However, if you use the incorrect coating, you won't get the same level of performance as if you applied the correct one.
In some cases, using the incorrect coat can reduce your manicure's lifespan and make it more prone to peeling and chipping.
The primary purpose of base coats and topcoats is to disguise the paint's appearance. They both use similar materials, however in different proportions. For instance, a base coat would contain more plasticizers and sticky resins, whereas a topcoat would include more film formers.
On the other side, top coat as a base coat isn't recommended because it's thicker, takes longer to dry, and lacks the properties of a basecoat to fully hinder the oils from your natural nails.
Related Article: How to use and apply Nail Primer
What Can I Use Instead of a Top Coat?
Use Top Coat Spray
If you don't want to use a top coat, fast-drying top coat sprays are the best option. They will speed up the drying process and provide your nail polish a more gleaming finish, similar to a top coat. If you or your clients are in a hurry, fast-drying top coats are ideal.
However, the disadvantage of these sprays is that they provide less long-term protection for your manicure than top coats in their regular form.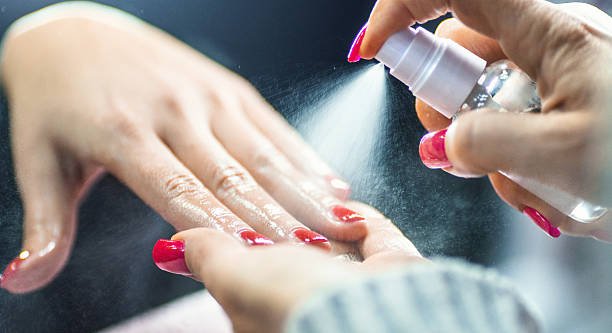 Cuticle oil
For maximum gloss, cuticle oil can be use as a topcoat alternative. You may use this moisturizing oil on your nails, then buff them away and apply cuticle oil once more.
Alternate of a Base Coat?
White Solid Color nail Polish
A white solid color nail polish can be use as a base coat. White is a great choice if you want to highlight the color of your nail polish and keep your nails' natural hue from showing.
Clear or Transparent Nail Polish
You can also use clear nail polish if you do not have a base coat. Applying a thin, uniform layer of transparent nail polish over the cuticle is essential. Leave a space between the polish and the cuticles on both ends of your nails.
Other Articles: What is Rubber Base Gel?